Vitality & Immunity
• Echinacea
supports
the immune system which contributes to natural defences.
•
Ginseng
and Eleutherococcus
participate
in the maintenance of physical and mental abilities in case of fatigue or exhaustion
•
Guarana
promotes vigilance and the reduction of nervous fatigue.
• Formula based on
natural ingredients
:
See the list
Regular price

Sale price

$18.00
Existe en cure de 1 mois ou 3 mois :
Bienfaits
Comment l'utiliser
Composition détaillée

INGRÉDIENTS POUR 2 GÉLULES D'ORIGINE VÉGÉTALE* :

Magnésium Bisglycinate : 750 mg
- dont 150 mg de Magnésium assimilable
Magnésium Marin : 250 mg
- dont 150 mg de Magnésium assimilable soit 80 % des **AR
Taurine : 60 mg
Vitamine B6 (pyridoxal-5-phosphate) : 1,5 mg
- sous forme de P5P- Assimilable
- soit 100 % des ** Apports de Référence

* HPMC
Partager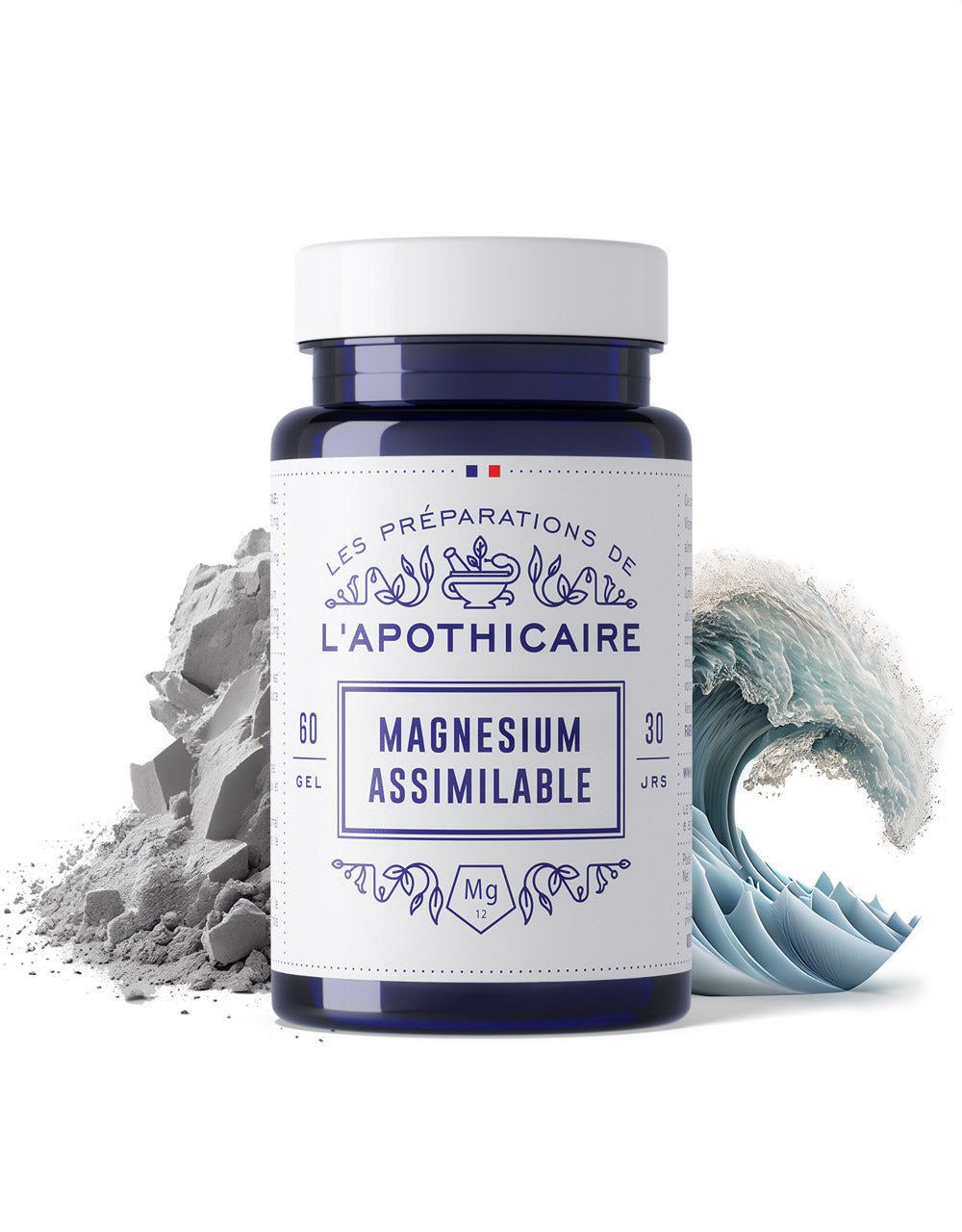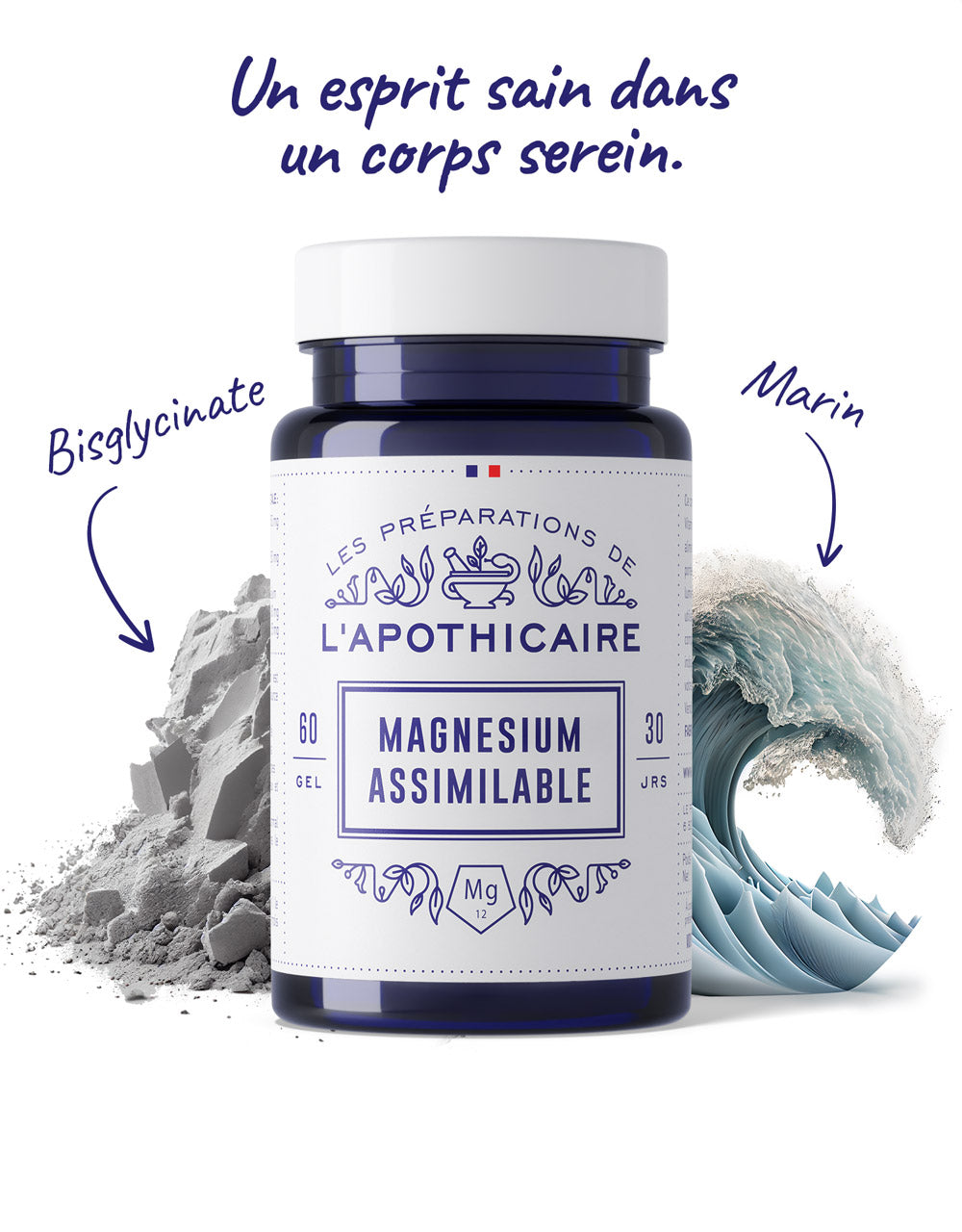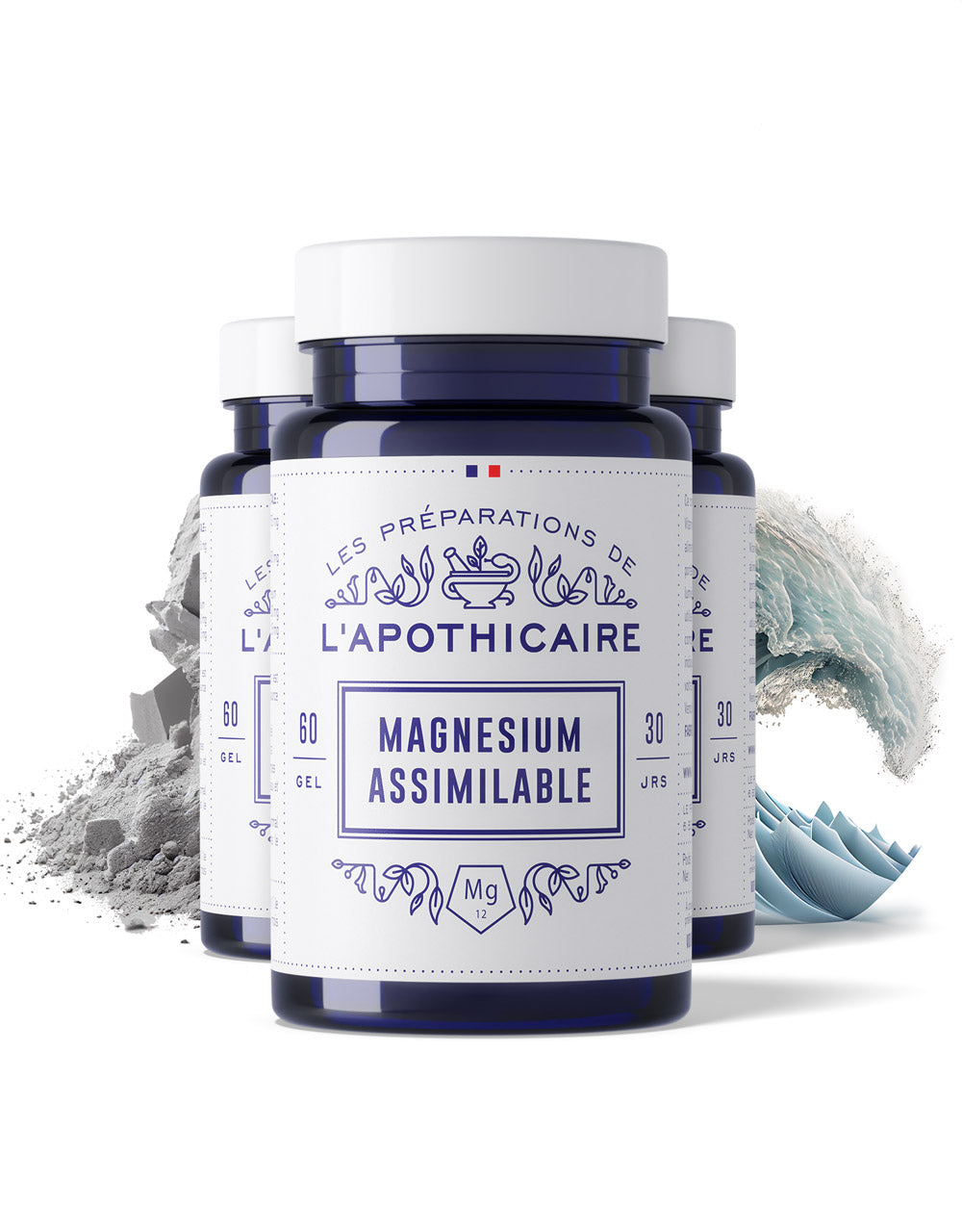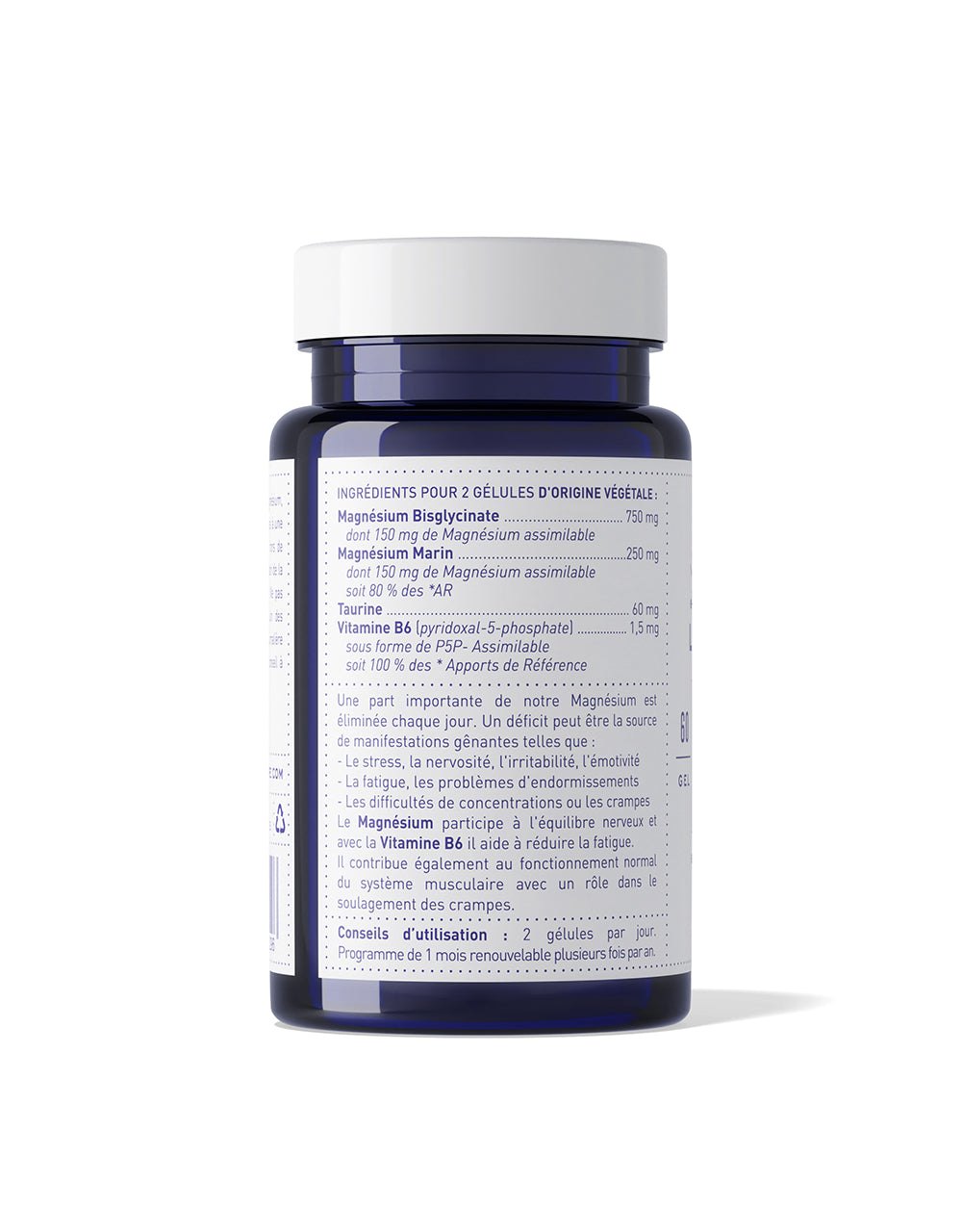 Gélules végétales 100% vegan

0% Excipient 100% d'Actifs

Formulé par des pharmaciens

Flacon recyclé recyclable
Ingrédients Naturels & Efficaces
L'association de 2 sels de Magnésium pour une tolérance et une efficacité optimale
Magnésium Marin

Excellente tolérance digestive

Magnésium Marin

Excellente tolérance digestive
je suis sportif et habitué des crampes ce produit me fait du bien

Gaspard P.

je n'ai même pas mal au ventre quand je prend

Andrei Z.

Patrick D.

Yvette L.
FAQ
Est-il possible que j'ai des troubles digestifs ?

En principe vous ne devriez pas avoir de troubles digestifs avec notre formule car nous avons justement sélectionné des sels de magnésium particulièrement bien assimilés.
Est-ce que je peux en prendre en continu ?

Du fait de leurs besoins plus importants, les sportifs et les personnes âgées peuvent en prendre en continu. De même que les femmes enceintes avec un avis médical. Normalement une cure s'étend généralement sur 3 mois, le temps de reconstituer son stock de magnésium.
Pourquoi avez-vous mis de la Taurine ?

Contrairement à ce que l'on pense à cause d'une boisson énergisante bien connue, la taurine n'est pas un excitant !
On l'ajoute même dans le lait en poudre pour les enfants, c'est pour dire.
Dans notre formule elle est utile pour favoriser la pénétration du magnésium dans les cellules.
Pour compléter votre cure